YEEEAUHHHH!

Launched

May 29, 2011 (USA)

Defunct

May 18, 2013 (USA)

Studio

Brand New School

Preceded by

Concurrent

CN president(s)

Stuart Snyder (2011–13)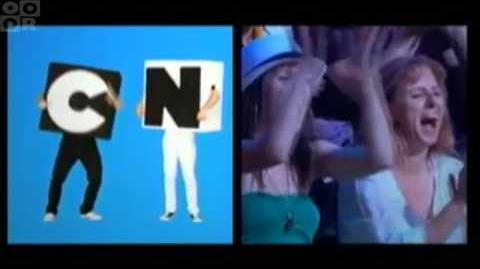 The YEEEAUHHHH! (also known as CHECK it 2.0) look is Cartoon Network's tenth look that debuted on May 29, 2011. This era is a nod to the Yes! era as it uses a quote from Regular Show, much like the other one did by using a quote from The Grim Adventures of Billy & Mandy. There are three versions. The first one has two boxes with a different show. In each box, a character does an action, when they leave a box, they move to another box or their action is taken over by another character in another box. The second one has a character exploding to another character (For example, Jake from Adventure Time exploding to a character from Scooby Doo! Mystery Inc.) The third one has two characters morphing to each other.
It's counterpart in Latin America and Europe was Block.
Original Shows
Trivia
This is the first CHECK it era that has a name. The next versions that used the same case was the CHECK it 3.5 (Are You CN What We're Sayin) and 4.5 (by error in a beginning, Dimensional).
See also
Block

Cartoon Network - Character-morphing bumpers (2011)
Community content is available under
CC-BY-SA
unless otherwise noted.