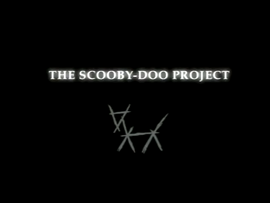 The Scooby-Doo Project was an extended promotion and accompanying short film that aired in October and November of 1999. The promotion celebrated the 30th anniversary of the Scooby-Doo franchise and spoofed The Blair Witch Project, which was released earlier that year.
The Scooby-Doo Project presented a series of Scooby-related marathons and events that featured special commercial bumpers, which were later compiled into a short film, featuring the Mystery Inc. gang in scenes parodying moments from Blair Witch.
Marathons and events
October 30, 1999: A marathon of Scooby-Doo movies, airing from 12:00pm to 10:00pm.
October 31, 1999: An 8-hour Scrappy-Doo marathon, airing 12:00pm to 8:00pm.
November 27, 1999: The world television premiere of Scooby-Doo and the Witch's Ghost at 7:00pm, followed by the Scooby-Doo Project short film in its entirety.
Community content is available under
CC-BY-SA
unless otherwise noted.