Noods

Launched

July 14, 2008

Defunct

May 28, 2010

Studio

Capacity

Announcers

Greg Cipes (2008)
Will Arnett (2008–2010)

Preceded by

Succeeded by

CN president(s)
Noods were the eighth branding of Cartoon Network. It debuted on July 14, 2008, replacing the Fall brand.
The Noods were new to Cartoon Network, many of them were Next Noods, Remix Character Noods, and Character Noods. On their website, they put the Nood background and a Nood shaking in circles around a rainbow circle. The Noods were based on a D.I.Y. toy called Munny, and through late 2009-early 2010.
The Noods look was eventually replaced with the CHECK it look on May 29, 2010. This era was designed and created by Capacity.
From February 8 to May 28, 2010, there were bumpers with Nood dolls being covered in silver (or multicolored) confetti, was transformed into a Chia Pet, getting splattered with black ink, whiteout, or red paint, and getting covered with dirt by a motorcycle.
All of the Nood bumpers had no longer been seen as of May 29, 2010 (besides the Flicks intro used from May to July 2010) to coincide with rebranding with the CHECK it look, and revealing a new logo with a new font.
Their counterparts in Latin America are Toonix.
Shows
By this time, all the Cartoon Cartoons had ended and were removed from the network. Cartoon Network would also start to produce their own live-action original series and air it on their new live-action block, CN Real. Toonami had also ended after 11 years on September 20, 2008. There were only four series still regularly producing new episodes in this era.
Animated shows
CN Real shows
Trivia
Nood Bumpers
See Also
Gallery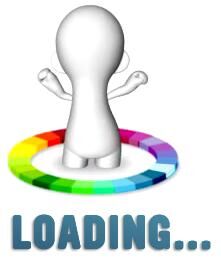 Community content is available under
CC-BY-SA
unless otherwise noted.