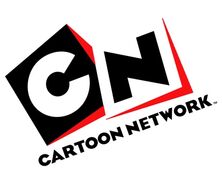 The New Wave look was the fourth look of Cartoon Network in Asian (The Middle East, India, Pakistan, Japan, Korea, Taiwan, Southeast Asia, Philippines from December 5, 2008 to October 1, 2011) and Australian territories (Australia & New Zealand from August 31, 2008 to October 1, 2011). This era consists with 'dynamic line' theme on bumpers and promos, as well from their CN's websites.
The movie blocks, Cartoon Network Theatre and Friday Flicks, were merged and renamed to Cartoon Network Popcorn.
In addition for this era, much of the fun-/comedy-oriented programs (Foster's Home for Imaginary Friends, Camp Lazlo, etc.) were airing less frequently as CN has more focused on live-action shows.
The New Wave look officially ended on October 1, 2011 at 9:00 AM (GMT +8) during The Amazing World of Gumball premiere. It took with CHECK it (known as It's A Fun Thing! over in Asia and Australia) look as a successor.
Trivia
The Cartoon Network logo in this era seen on promos and bumpers (the red one) resembles the screen bug and the logo for the Yes! era.
Gallery